The construction industry is one of the major economic sectors in the world that brings in trillions of dollars annually. The industry does, however, experience several challenges, including fierce competition, limited profits, increased cost, reduced production, and even result in long-term delays. 
If you've ever used pen and paper for work, you are aware of all the challenges in completing the project.  Even though each problem has a unique character, construction technology can help us address them all at once! 
What should be done to successfully address these concerns? To ensure that you consistently achieve the level of productivity required by the company and all the projects are completed on time, you must follow these five ways that greatly boost your productivity.
Clear Communication & Teamwork
In any workplace, effective communication is the key to increasing productivity. Nobody will complete the task effectively if they are unaware of what is happening. For the best outcomes, you must explain your objectives to your team before beginning a new project and keep them informed of any changes that can affect your employees. Be considerate, and never intentionally keep your team members in the dark regarding project status.
Set realistic goals and Plan with purpose
Setting realistic goals is important since construction takes time. Make sure that everyone on the team is aware of the plan. People need objectives to work for each day. Setting manageable objectives makes a challenging task appear more manageable.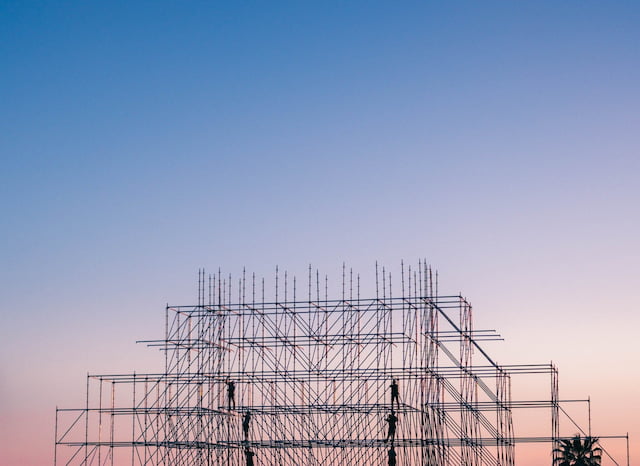 Adopt technology and create better workflows
The construction industry must use technology if they want to increase efficiency. Workers will be able to build more quickly and effectively if they have access to digital tools and software. For instance, companies may obtain real-time data technology soft wares which allows the managers to make adjustments on project sites anytime if anything unforeseen occurs. 
Responding quickly to problems can result in wise business judgments. Furthermore, by adopting management software, construction companies may follow their workflow more quickly than before. Workers won't have to waste time manually recording things and processes. 
Invest in material planning
Increasing the efficiency and safety of storage material ensures that all the necessary material is transported quickly throughout the sites. Implement all necessary measures to reduce material waste and breakage.
Give priority to safety and hire trained management
Every year, one in ten employees has a serious injury during construction, according to OSHA. Imagine the productivity loss company would experience if even one of your trained employees suffered an injury and did not report to work. Therefore, it is crucial to make investments in safety programs and to provide your employees with all the necessary training required on the job site.
Conclusion
In the construction sector, productivity is a key factor. And if you don't give it the attention it needs, the project might be delayed and the budget could easily go out of control. On the other hand, maintaining appropriate levels of production may provide you with several advantages in terms of both time and money.