Are you considering opting for a degree program but not sure which one to go for? No problem, we have a great suggestion for you – go for an MBA.
Pursuing an MBA program is an excellent choice to pursue a career in business and management or even to become an entrepreneur. An MBA provides you with the perfect knowledge and skills to fit perfectly into the corporate world or become a leader.
So, is an MBA worth it? Are the financial investment and admission conditions justified? Opting for an MBA master's degree program showcases an enthusiasm for understanding, enhancing skills, and helping you prosper professionally and personally.
Not only that, an MBA allows you to increase your earning potential and open doors to better career prospects.
Additionally, earning an MBA makes it simpler to change your career path. For instance, if you're working in finance, you can switch to marketing, sales, or business development after completing your degree in your desired specialization.
Still, trying to understand why opting for an MBA would be a great option. Below are some reasons to pursue an MBA.
1. Unlocks the entrepreneur inside you
Earning an MBA helps you learn about the fundamental elements of starting your venture. But do you know how it does that? An online MBA degree's curriculum is based on real-time business challenges and established with the audience's requirements, allowing you to obtain insights into problems influencing the business world.
Besides that, an MBA allows you to develop primary knowledge, making it easier to run the business. For instance, an MBA can teach you about leading change, management essentials, and much more.
Moreover, an MBA offers you invaluable business skills and knowledge that help you run and operate your venture effectively. Some of these are:
Pitching your ideas
Writing an effective business plan
Negotiation
Predict your business accounts
Plan marketing strategies
2. Lucrative salary
Do you know opting for an MBA can increase your salary potential severely? In fact, research has shown that salaries paid to MBA grads are much more than those with other courses and programs. Whether an MBA graduate works in the private or public sector, their salaries can range from $70,000-$135,000 approximately.
But which MBA course brings the highest salaries? Even though all MBA courses offer great salaries, there is a better earning potential in some markets than in others. Some of the industries that provide the best salaries are:
Business operations management
Financial management
Investment banking
Management consultancy
IT management
Marketing and sales management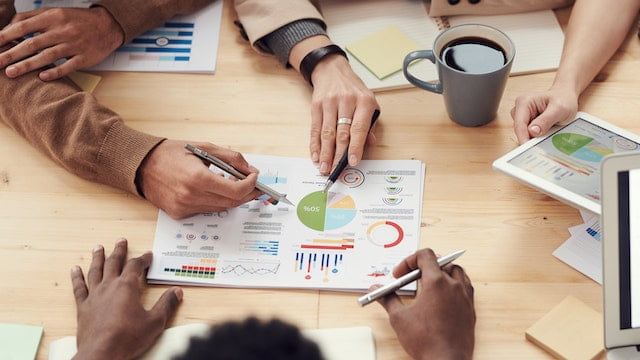 3. Gain access to a bigger network
Remember, networking is a critical craft to master, irrespective of your industry and experience. Great networking has a basis of support and can mean the difference between a decent career and a wonderful one.
Gaining an MBA is a great opportunity to build your network by gaining access to school alumni connections and instructors who are exceptional in their field. Moreover, an MBA gives you access to a network allowing you to obtain crucial information about your chosen industry.
As a result, to ensure you have a strong professional network, you need to:
Attend networking events and sessions
Start connecting with your peers and teachers more frequently
Remember to create genuine connections instead of just contacting your network for a reason.
4. Enhances communication skills
Why are great communication skills crucial in today's business world? Effective communication helps you bring together group members to achieve desired results. Becoming an effective communicator helps you express your thoughts and suggestions clearly, making it imperative to gain a master's degree.
So, how does the MBA master's degree program work in your communication? From better public speaking to an enhanced ability to express yourself, there are various ways this degree improves your communication skills. Some of the best ways include:
Work-applied approach: A blend of theory and practice, the style helps you to deal with issues head-on and makes you ready for the practical corporate world that awaits. Using this learning approach, the MBA will enhance your communication skills as you will be assertive in managing these problems and can easily convey your opinions.
Regular essay writing: Most subjects will see you write a thesis or research-based project throughout the MBA. This improves your ability to convey your ideas and learn how to write concisely and with intent as you consider practical business concepts and outcomes.
5. Teaches effective time management
Perhaps, one of the essential skills in today's corporate world is time management. It's the skill that can make the entire difference between you and the next applicant, making it vital to earn an MBA. When you're studying for an MBA, you're managing several crucial things simultaneously, equipping you with incredible time management skills.
But which time management skills does an MBA teach you? Some of the time management skills you'll master during your MBA include:
The art of prioritization: It becomes key to finishing your MBA and making the best of your time in school. You'll learn prioritization approaches in your business management classes that you can apply instantly. An MBA forces you to create a razor-sharp skill to prioritize.
How to delegate tasks efficiently: You'll find yourself involved in a lot of group work during the MBA course. You can't—and shouldn't—handle yourself. As a result, MBA helps you to learn creativity when assigning various tasks within a team.
5. Increased career prospects
Earning an MBA provides you with a diverse skill set to land the best offers accessible in the market. Additionally, MBA grads have drastically different career prospects available. An MBA provides the opportunity for various jobs like business finance, management consultancy, and whatnot. Moreover, earning an MBA prepares you for market positions like research and development and sales and marketing department.
Besides that, an MBA proves to companies that you're an applicant with the best business skills. It outlines that you can apply your skillset in real-life cases, needing minimal training and making you perfect for the job.
Final takeaway
If you're confused about how earning an MBA can be a game-changer, check out these reasons. Without any doubt, getting an MBA can help you grow personally and professionally.