It's been clear since the beginning that the pandemic would have a lasting impact on education. Social distancing requirements make it increasingly difficult for students to access the same educational opportunities they had before.
In his New York Times bestseller, 21 Lessons for the 21st Century, Yuval Noah Harari writes: "The point of education is not just to get a job. It's to adapt and participate in a rapidly changing world." Gaining skills like adaptability, critical thinking, and digital literacy for Harrari is much more important than memorizing facts from books.
Even though some worry that online learning could hinder this goal, facts show a different picture. A growing number of students are already taking advantage of online learning platforms that offer a variety of courses, from basic math and science to coding.
The Growing Popularity of E-Learning
We all remember how the situation started. When the World Health Organization officially declared a pandemic, most schools we forced to close down and send their students home. With no end to the pandemic in sight, e-learning emerged as a savior for students and their parents.
But while the COVID-19 outbreak sped up the adoption process, it's important to note that e-learning was already on the rise. As a matter of fact, between 2012 and 2019, the number of students using a hybrid learning method reportedly increased by 36%.
Even after the majority world has gone back to normal, e-learning will likely stay firmly in place. This is because e-learning comes with many benefits, especially for young learners.
How Effective is E-Learning?
The recently released The Future of Learning report revealed that according to a study of 2,000 people of all ages, 33% of people prefer to learn new skills and knowledge through online sources. That's because there's evidence that e-learning is, in some ways, more effective than learning in the classroom.
For example, online courses allow students to learn at their own pace and go back to review any materials they don't understand. Research shows that attending online calls helps students pick up a new skill or master a new subject in 40% to 60% less time than traditional, in-person learning.
In the classroom, an average student will retain, in the best-case scenario, 10% of the learning material. On the other hand, the safety of their own home allows students to focus more and retain up to 60% of the material.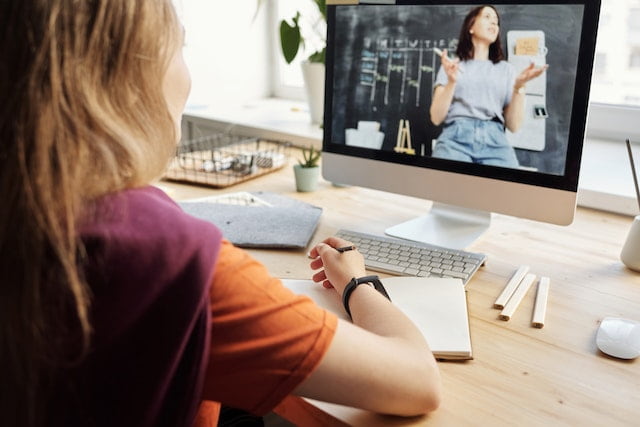 5 E-Learning Platforms for 2023
E-learning programs are effective for people of all ages. Although some use it to gain new and improve old skills, online learning is most effective as a tool for younger learners.
Children with trouble in school, high school students needing extra help, or college students looking to brush up on a specific topic can all benefit from e-learning.
We did the work for you to prevent you from wasting countless hours searching for the best e-learning platform. Here are the top five platforms:
No matter what grade they're in, your child probably has a ton of questions about a variety of topics at any given moment. No matter time of the day, geographical location, or topic, 24HourAnswers has the answer to your child's question.
How Does the Platform Work?
There are two types of services your child can use with 24HourAnswers:
You can send a question or an entire task and have a tutor answer it via chat or email.
The other option is to get a one-on-one live tutoring session with one of the experts.
All of the tutors on the website have been thoroughly vetted and are highly experienced. You can look up their credentials and decide which best suits your child's needs.
Who is it Best Suited For?
Students of all ages and grade levels can use 24HourAnswers to get the help they need. If they need help with math homework or help to prepare an essay, they can find a tutor on the website.
In the next spot on the list, we have Create & Learn. The award-winning STEM program has been proven to help students boost their test scores, gain crucial problem-solving skills, and foster a love of learning. Its mission is to provide top computer science education to K-12 students across the US.
How Does the Platform Work?
There are 30 different courses on Create & Learn, all of which are taught by experienced instructors. Your child can choose from various topics, including computer programming, robotics, game development, web design, and more. The classes have been recognized by satisfied parents and companies like Facebook and Minecraft Education.
Who is it Best Suited For?
It is best suited for elementary and middle school children interested in STEM topics. By taking the courses offered on the platform, your child can increase their knowledge in these areas and be prepared for further education or a career in the field.
As a subscription-based platform, ABCmouse helps young children learn and practice math, reading, language, geography, art, and music. It was created to mimic a physical classroom, and the content is always being updated with new activities to keep students engaged.
How Does the Platform Work?
ABCmouse has over 8,500 individual learning activities and 850 lessons covering a wide palette of topics. It also has printable worksheets and even storybooks to reinforce learning. The best part is that it can be accessed from a computer or tablet, making it convenient for parents and kids.
Who is it Best Suited For?
If you have a child attending kindergarten or first grade, ABCmouse is the perfect e-learning platform for them. It can help your child get ahead in their studies and provides an entertaining and interactive way to learn.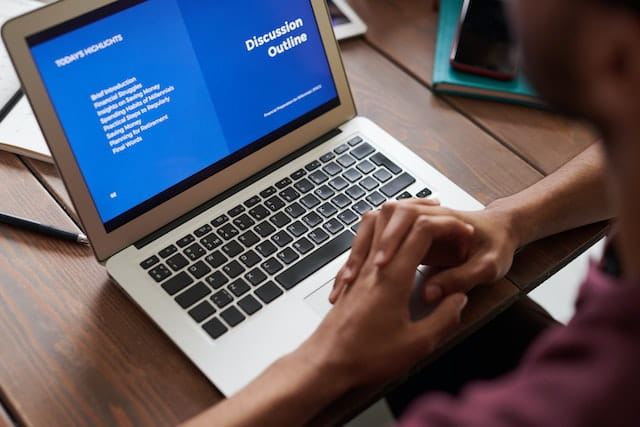 It can take a person between three months and two years to learn a new language. Of course, you want your child to spend less time studying and more time playing, so Babbel is the perfect solution. It helps students learn a new language in just 15 minutes a day. Named after the German word for "chatting," Babbel is an easy and convenient way to learn a language.
How Does the Platform Work?
It uses a combination of audio, visuals, and interactive exercises to make learning easier. Babbel also offers a language-learning community where students can practice speaking with other users. The app also allows children to get in touch with other cultures, which can broaden their perspective and encourage them to think outside the box.
Who is it Best Suited For?
Anyone looking to learn a new language. From preschoolers to adults, Babbel can help you reach your goal in a fun and engaging way. It usually appeals to older students, but that doesn't mean younger children won't get something out of it.
A lot of high schoolers have problems taking exams regularly. For some, performance anxiety can be overwhelming. Exam Edge is there to provide high school students with enough knowledge and confidence to ace their exams.
How Does the Platform Work?
Exam Edge provides practice tests and in-depth tutorials for various subjects. There are practice questions and test prep materials on 52 different subjects from 15 testing groups. Using the platform, students can track their progress and receive personalized study plans.
Who is it Best Suited For?
Obviously, it is best suited for high school students who need to prepare for their upcoming exams. Using Exam Edge can help them become more confident and increase their chances of getting good grades.
Help Your Child Learn in the Best Way Possible
Children use many senses to learn. While technology is there to help them acquire and retain knowledge, it shouldn't be the only resource they rely on. As a parent, you need to ensure that their learning environment is stimulating and creative.
Try to get involved in their studies, take them on educational trips, encourage them to explore the world around them, and have fun with learning. E-learning platforms can certainly help your child in the process, but it's up to you to provide them with a healthy learning environment.