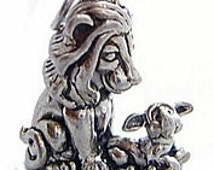 A compilation of news articles about charter schools which have been charged with, or are hugely suspected of, tampering with admissions, grades, attendance and testing misuse of funds and embezzlement engaging in nepotism and conflicts of interest engaging in difficult and shady real estate bargains and/or have been engaging in other questionable, unethical, borderline-legal, or illegal activities. Postmus was a member of the Snowline College District Board of Trustees that had granted the California Charter Academy a single of its charters, was later a board member for the Charter Academy and in the heyday of the California Charter Academy was riding high as chairman of the county board of supervisors and the chairman of the San Bernardino County Republican Central Committee.
The Sentinel has learned that Postmus and two of his associates, John Dino DeFazio and Jennifer Ruiz, sought to emulate in many respects the California Charter Academy/Educational Administrative Solutions Corporation/Maniaque Enterprises/Almost everything For Schools operation.. Ruiz, a former educator with the Hesperia College District, was registered as the Adelanto Charter Academy's principal.
The department's evaluation of the school also discovered that eight teachers (one particular-fifth of instructional staff) were fired or left at the finish of the 2009-2010 college year (such as all of the fourth- and fifth-grade teachers) and that the college has had a distinct governance model for each of the final five years, even though it has had the identical leader all through these years.
I could picture my debates with proponents like Mr. Mehlhorn being limited to inquiries of pedagogy and no matter whether or not it actually equitable to additional segregate the highest requirements students even with enhanced services or if we should see this as a short-term stepping stone to far more just housing and financial policies that would far better integrate our neighborhoods and, consequently, our schools.
I have written about this, as you know the most current installment is right here: @DmitriMehlhorn/additional-inquiry-confirms-teachers-unions-devote-700-million-in-annual-advocacy-e627a0ab98df#.4ua8h6gic But putting aside the quantitative details which I know you find tough to think, from an anecdotal perspective most charter operators locate themselves underwater from day 1 from a public lobbying viewpoint.