Science and technology have completely revolutionized every aspect of our life, especially since the start of the 21st century. One such change is the shift toward online learning, which is considered to be the future of education. The number of students opting for online learning rose steadily until 2020, when the Covid-19 pandemic hit and the world was forced to switch to online classes, causing a massive spike. Approximately 8.6 million college students in the US enrolled in online courses in the fall of 2020.
However, even now, when traditional classes have resumed and students can return to college, many still prefer hybrid or online programs. So let's explore why online learning is the future of education.
1. Cost Effective
Expenses for online learning are significantly lesser than that for traditional learning. The ever-increasing transportation expenditure is omitted, and the cost of course materials is greatly reduced. Many online programs allow the fee to be paid in installments and offer handsome discounts if you enroll with a group of students. It is also worth mentioning that many scholarships are also offered in online courses.
2. Flexible and Accessible
One of the main reasons that caused a great shift towards online learning is that it allows students the flexibility to learn when and where he wants. The presence of photos, videos, e-books, and various other resources have provided the space for customized eLearning, where you can choose how to study. You have access to resources such as flashcards and 3-D models, which were quite rare in the traditional way of learning.  Also, students have the option to pursue self-paced learning, which means they can study at their own hours and complete each module as they please or save their progress for later. Furthermore, there is greater interaction between the student and the teacher in an online class, and the teacher can readily make changes to the class according to the students' feasibility.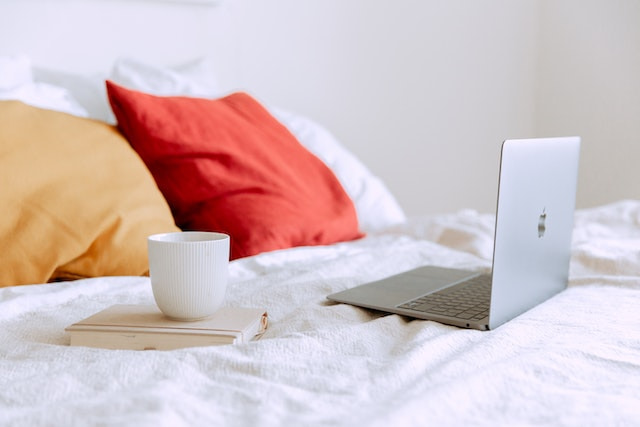 3. Variety of Programs
The internet scape has become so vast and diverse that anybody can learn absolutely anything from it. It has allowed students to explore and learn about their areas of interest regardless of the field they belong to e.g. a medical student may learn coding via the internet. Similarly, the number and variety of courses one could choose in college have also increased. Now, students can manage all their courses simultaneously thanks to online learning instead of traditional courses meant for specific careers.
4. Non-Stop Learning
Unlike traditional learning, online learning is not affected by weather conditions or school closures due to pandemics. It was best observed during the Covid-19 pandemic in 2020 when approximately 1.5 billion students were affected worldwide due to lockdowns. In such a condition, online learning emerged as a savior of education as the majority of the world shifted to either hybrid or online modes of teaching. This period made educationists realize that online teaching is not just the 'new' normal but undeniably the better one too.
Conclusion
As dangers like pandemics, political instability, and economic recession grip the world, online learning has proved to be a cheaper, easier, and more reliable mode of study. It has provided a platform to study and work simultaneously. Moreover, it has proved to be a gateway for new fields as people learn different skills and add value to their profiles. All in all, online learning is unarguably the key to success in the future.